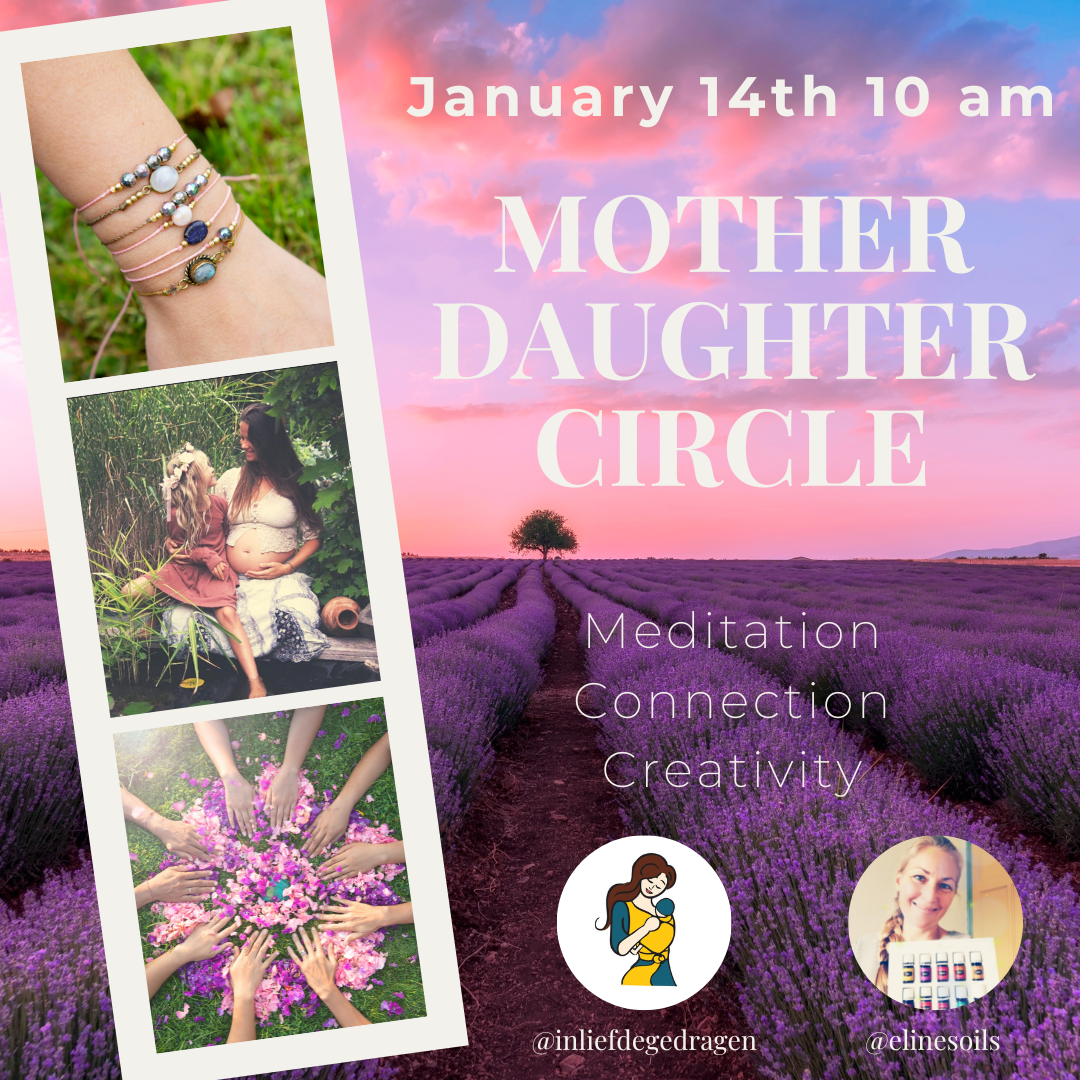 Mother daughter circle English
251
251 people viewed this event.
By request I will organise a mother daughter circle in English ❤️☺️
A moment just for you and your daughter. To surround you with feminine energy and honour your mother-daughter bond and love for each other.
The mothers will start with a grounding meditation. Meanwhile the daughters are invited to colour a mandala colouring sheet (or just draw if they prefer to do so) and at the same time listen to the meditation.
Afterwards we will enjoy and smell some essential oils together. We will create a mother daughter bracelet, including the oil that you choose intuitively. Wearing the bracelet, you can take the smell, the oil and the plant with you. And the bracelet will be a symbol of your mother daughter connection.
@elineoils can inform you about the meaning of the oil you chose. Afterwards you can take a small sample of the oil with you as a gift. So you can renew the oil in your bracelet.
Closing off we will share with each other, using a talking stick.
Saturday january 14th 10am-12pm
17,50 euro for Mother and daughter together.
Maastricht (you will receive the exact address once you register)
Age daughters: from 5/6 years and up (send me a message if your daughter is much younger or much older and you feel called to join)
Register info@inliefdegedragen.nl
#mother#daughter#motherslineage#women#womenscircle#motherdaughtercircle#mandala#meditation#essentialoils#bracelet#connection#diffuser#moeder#dochter#wisewomen#moederdochtercirkel#tribe#ittakesavillagetoraiseachild#maastricht#limburg#expats